What is Simply Elegant?
When embracing an elegant life, it is about embracing the simple pleasures that life offers. Simply elegant is not overthinking it, because usually, the easiest methods are the best.
Life is full of beautiful pleasures that are usually overlooked because often people are too busy in their daily lives to see what is around them. To take in the fresh air, the warmth of fluffy socks, a smile of a toddler. True happiness is not purchased, it is embraced. It is practiced.
Also, to note that living a positive life also helps!
The secret to a happy and well-lived life is living simply and elegantly.
How to look simply elegant?

Remember that the most important aspect of looking elegant is being comfortable with you and how you look. If you are not confident, it will be evident and no matter what you wear you will never radiate in it.

Looking simply elegant is embracing less is more, and knowing that you can wear the simplest clothes and your elegance will be magnified. The t-shirt and jeans can be as beautiful as a cocktail dress as long as your mentality is elegant.

Some quick ways to look simply elegant:

1) Be clean and fresh, in clothing and body

2) Love what you wear, and more importantly, love WHO you are

3) Don't over dress, but rather dress simply. Less is more. Have elegant style.

4) Embrace your natural beauty, looking beautiful without makeup.

5) Your shoes are one of the first things people notice, keep them clean and good quality

6) Keep your nails manicured or clean, you can be dressed impeccably, but if your nails are dirty – that's all people can focus on

7) If all else fails, just have clean hair. Honestly, you can have no makeup, boring clothes, but if your hair is beautiful, you will FEEL unstoppable!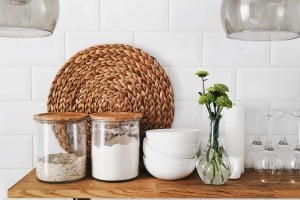 How to Live Simply Elegant?
The best way to live simply elegant is to take it slowly and live day by day. Even living moment to moment is helpful. The reason being is that life moves so fast, to the point of exhaustion.
However, living elegantly is more than being in the moment. It is about living from pleasure to pleasure. Frankly, life is too short to be frustrated and annoyed at things that you can't control. You need to learn to accept what it is and be patient.
Being an adult has its responsibilities that can be overwhelming but also have wonderful qualities that allow you to fully experience life. But you must be open to the idea that life is pleasurable, even in the most trying times. No one is immune to tragedies, so when it does happen, you must remember that even when things are looking gloomy, there is still something beautiful.
Simply Elegant for Today and Tomorrow
This is a way of life that you practice daily, but also truly live.
To make it very easy, living elegantly is to have passion for life. Being an elegant woman is about having control OVER your passions and pleasures.
By living simply and elegantly, you can do so for the rest of your life. Each new phase of life will bring you new pleasures that you would never have thought of before. Take notice of what is around you, what brings you happiness, what interests you. Consider writing in a notebook for each day and what it had to offer you. Doing this will not only make it more obvious what you enjoy but also make you appreciate what each day had to offer you.
Live for the pleasures that life offers, seek them out daily and be ready to find new ones lurking around the corner.