Elegant Living Everyday is an online resource for women who aspire to live more refined and beautiful lives.
A lifestyle blog with a focus on living well and achieving elegance. Articles include fashion, decorating, entertaining, food & drink as well as wellness. A home for those who live well and amaze others with their unique sense of elegance.
Perfect for those who are on a quest to bring out the best in themselves every day!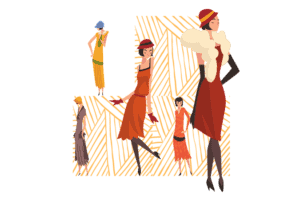 The Latest on Modern Elegant Living
How Do You Properly Wear Perfume: Here's How To Make It Last

To wear perfume properly, it starts with the proper application. Pulse points are a great place to start, such as your neck, chest, or elbow crease. This will help to keep the fragrance last longer. But it's more than that… How Do You Properly Wear Perfume Perfume is one of those things that can be …

Is Je Ne Sais Quoi a Compliment?

Yes, "je ne sais quoi" is often used as a term of praise for someone's attractiveness, style, or charisma. It's a French expression that literally means "I don't know what." And it's used to describe those intangible qualities that make someone special or unique. In this article, you'll learn: Is je ne sais quoi really …

How Can You Tell if Someone is Classy?

You can tell if someone is classy by their demeanor and the way they speak. A classy person holds themselves with grace and refinement. They typically have a good sense of humor and are down-to-earth. Their vocabulary is rich, and they use proper grammar. They dress elegantly but not provocatively. Ultimately, a classy person simply …
Need some Elegant Inspiration?
This eBook is filled with 200 different ways to be an elegant woman including tips and a plan of action! With these tips, you're sure to feel more confident in any situation. From how to dress your body shape to proper etiquette for social settings- this eBook has it all!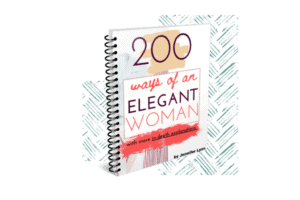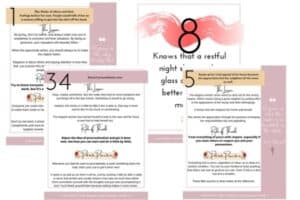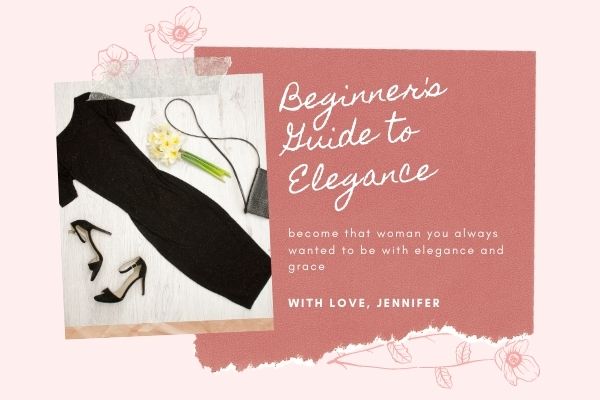 Interested in Living a Debonair Life ?
Let's be honest – it can take some time to figure out the best way of living. It takes research, self-reflection, and motivation for things to flow seamlessly. That's why I created this book; The Beginner's Guide to Elegance. I simplified it down to all that you need (and don't need) for elegance into one simple volume that is easy to read, entertaining, and inspiring. Inside these pages are actionable insights on how to elevate your life slowly but surely. If you're ready for an effortlessly elegant life then you'll love this book.
Plus, it's FREE!