This is an extensive guide to understanding a Classic Wardrobe and how every elegant woman should be classically chic
In this article, you'll find
How to build a classic wardrobe
What are the classic essentials
Classy outfits for every occassion
…and more!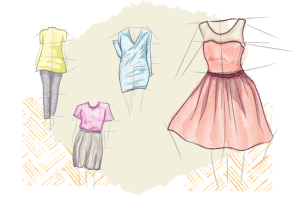 ---
The Philosophy of Classic Wardrobes Sophisticated Styling with Timeless Fashion
A classic wardrobe is one that reflects the current trends but doesn't fall victim to them. It is essential for every woman living an elegant lifestyle. The purpose of this article is to provide a common sense approach to fashion. It is important that we stay true to ourselves and our lifestyle when selecting clothes, and it is also crucial that we invest in timeless pieces which will last for years.
There are many different elements to consider when creating your own classic wardrobe. It isn't necessary to have a ton of clothing, but investing in certain items will help you look your best and feel confident.
Elegant Living Everyday is a participant in the Amazon Services LLC Associates Program, an affiliate advertising program designed to provide a means for sites to earn advertising fees by advertising and linking to Amazon.com. I get commissions for purchases made through some links in this post. For more information, check out my disclosure
A classic wardrobe involves a few key components
The first step is to invest in some versatile, timeless pieces, including classic skirts, blouses, and dresses – ones that are not too trendy but can be worn for multiple purposes. Also purchase some staple items of clothing, including solid-colored t-shirts, dark wash jeans, or trousers with comfortable waistbands. Make sure to take care of your clothes – do not wash them with harsh detergents, and always hang dry clothes when possible (even jeans). These little steps will help clothes last longer.
A small set of versatile clothing can help you look your best and save money by not being drawn to buy trendy clothes every season. With the over-saturation of fast fashion, it can be hard to resist the urge to buy something new for every occasion, but that's just not practical. Invest in timeless pieces that will last for years to come and create a cohesive style for yourself. A classic wardrobe is necessary in order to live a balanced life with less stress from shopping all the time. Living this way allows you more time to do what you love without feeling obligated or stressed about what clothes are appropriate or fashionable at any given moment because they're always available in your closet.
A classic wardrobe shows sophistication and elegance
Classic clothes are chic and graceful yet will still feel modern years down the road. It's also more economical because you can wear each piece for multiple purposes; rotating pieces throughout your week – even within the same color palette or style – helps minimize spending.
Last but not least, the most obvious reason for having a classic wardrobe is your appearance! It's impossible to feel good about yourself if you're constantly wondering what other people are thinking. A classically chic look can establish a sense of style that is enough to take you anywhere, whether it's a business meeting or a night on the town. Clothing isn't the only reason why you feel elegant, it's possible in anything you wear!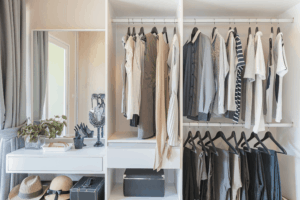 1. What is a Classic Wardrobe
A classic wardrobe is based on timeless, traditional pieces that are based on elegance and simplicity. They are not necessarily trendy, but they are absolutely chic. Classic items are usually made from quality materials and last years. The timeless pieces last for years because they are made with quality materials that age beautifully. Often these pieces are versatile which means that you can wear them for years to come without having to purchase anything new.
It's important to have a classic wardrobe because it can complement your sense of style by showing sophistication and elegance without having too many flashy pieces. This is also more economical because you can wear each piece for multiple purposes; rotating pieces throughout your week – even within the same color palette or style – helps minimize spending. A classic wardrobe can make you feel confident in yourself because it shows who you are at your core. It doesn't necessarily show the current fads, but it shows that you are not trying to be someone or something that you are not.
Classic pieces can also give an air of mystery because your style is unique and cannot immediately be recognized as a trend. This means whatever piece of clothing you are wearing could make others do a double-take because it's so rare to see, makes others wonder where you got it, and it's effortlessly trendy.
A classic wardrobe is an essential staple for any woman who wants sophistication in her life. An example is having a couple of pieces to wear to a funeral that are not black. Having something for every occasion is ideal!
A classic wardrobe is not just a set of clothes that you wear. It's high-quality pieces that will last and look slightly different every time you wear them. It's also fashionable and versatile enough for any occasion.
We live in a time of over-saturation. We have so many options, and it's hard to resist – especially if we're trying to dress for every occasion.
But the truth is, you don't even need that much clothing. In fact, having too many clothes can actually prevent you from looking your best. Instead of wearing a dress that looks absolutely perfect on you, you might feel that another outfit would fit the occasion better. Too many outfits to choose from.
A classic wardrobe does not have these restrictions – you can wear anything with anything! A set of high-quality garments will last for years to come without looking old or outdated. You will save money by not being drawn to buy trendy clothes every season.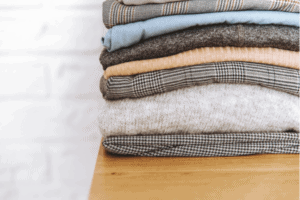 2. Why You Should Try a Classic Style
A classic wardrobe is essential for every woman living an elegant lifestyle. When we wear clothes that we actually love, it improves the way we feel about ourselves and we end up more confident in our day-to-day life.
Investing in a classic wardrobe means investing in you! It also saves many hours of time spent on shopping, both physically and virtually. It's so much easier to create outfits by limiting your selection to a small set of clothing items that will work with each other rather than deciding what to wear every morning!
You will also save money from not being drawn to buy trendy clothes every season since it's hard for one piece of clothing to stand the test of time when there are new trends coming out each month. A beautiful, classic wardrobe is one that will never go out of style.
Classic wardrobes are also great for creating a cohesive style. Every woman needs to have one so they can look their best at all times.
When you start adopting a classic wardrobe, you can look forward to…
Less clothing clutter in your closet
Wear flattering colors all year round
Spend money on fewer clothes that will last longer
Save money by not buying trendy pieces every season.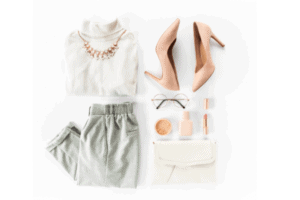 3. How to Build Your Own Classically Chic Wardrobe
You may want to consider investing in some timeless pieces that will last for years to come. These are usually expensive, but you'll be saving money by not buying trendy clothes every season. A classic wardrobe is essential for every woman living an elegant lifestyle. Select a few quality pieces of clothing that can work together to create your personal look. You should also think about the occasions you might need these clothes for, and buy accordingly.
A small set of versatile clothing can help you look your best and save money by not being drawn to buy trendy clothes every season. Lastly, if you're willing to invest the time into it, you can use different articles of clothing that are already in your closet to create new outfits by varying the ways they are worn or accessorized.
The main thing to consider is that this classic wardrobe you've just created contains pieces that are timeless, versatile, and of high quality. Now, you will never have to worry about what clothes to wear again.
10 Steps To Creating a Classic Wardrobe
1. Put together a go-to outfit for work and play.
Pick out outfits that can be worn to your day job and your weekends. Keep your colors, patterns, and textures around the same theme so it's easy to mix and match with other pieces.
---
2. Create a capsule wardrobe that consists of 10 pieces.
Find out what you wear the most (for example jeans, cardigans, dresses) and create a selection of those items in neutral colors like black, navy, greys, browns, and whites so they can be mixed and matched with clothing you already own. The idea is to base your wardrobe on the pieces you wear the most so everything goes together well and you don't have things lingering in your closet that you hardly ever wear.
---
3. Signature Accessory Piece
Get a signature accessory piece, like a black handbag or a pair of red shoes, to add color and complements all your outfits. You can find other accessories that match this color too. Having one item that compliments everything gives it more of an intentional feel and makes dressing in the morning easier.
---
4. Quality, quality, quality
Purchase a few quality items that will last for years to come rather than buying cheaper items that won't be as durable or versatile. For example, if you invest in a black blazer now, you can wear it with jeans and skirts now and then wear it as a suit jacket as your style changes over the years.
---
5. Use the classic color wheel to choose complementary colors.
If you want to create a cohesive wardrobe that's easy to wear together, use the color wheel and choose colors that are opposite each other, like yellow and purple or blue and orange.
---
6. Neutrals are your friend
Use your favorite neutral as your starting point and pull all of your clothing around it:
Using black as your neutral, you can mix and match your wardrobe for endless combinations.
You can also choose a favorite color that works with black, like navy blue or brown to create different looks.
Once you find one solid color that goes well with black, you can expand from there by choosing more colors around the wheel.
---
7. Mix prints in unexpected ways.
While it's nice to wear a polka dot blouse with a striped skirt, get creative and put them together for even more contrast by taking the stripe from your skirt and adding large polka dots all over the top. This should be used with caution at some times.
---
8. Texture makes it interesting
Add texture to your wardrobe by picking out items that have different textures or fabrics:
Mixing textures can help create visual interest in your look without using patterns or colors.
Pair a soft knit sweater with some plush velvet leggings for an unexpected pairing.
---
9. Use monochromatic dressing to build outfits around one color.
If you want to create looks that are cohesive but still interesting, pair several items that are the same color and vary the texture and material to create different looks.
---
10. Find your inspiration
Be inspired by classic style icons like Audrey Hepburn, Jackie Kennedy, and Grace Kelly to get ideas for creating your own timeless wardrobe that's easy to dress up or down. After all, it is a classic wardrobe you're building!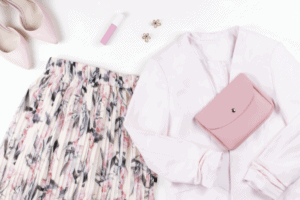 4. Benefits of having a classic wardrobe
Those who have a classic wardrobe for women know that there are many benefits to having a cohesive and timeless style. One of the main benefits is that you'll be able to save a lot of money from not buying trendy clothes every season. You may also notice your appearance improving as you have time to plan outfits based on your clothing inventory, rather than based on the trends that come and go with the seasons. The minimalistic approach to fashion opens up more opportunities for creativity, which can lead to an exciting new look for each day.
Furthermore, it's empowering to only wear things you really love and feel great in.
After finding what works best, buying quality pieces is a much better investment than constantly purchasing trendy items. The most important thing to remember is that you don't have to spend a fortune to look great. Of course, having nice things is always nice, but even if money is tight you can still look your best if you're selective about what to buy and how much.
Both mass-produced clothing and fast fashion use the lowest cost materials to make items at the fastest rate possible. The quick manufacturing process means factories focus on creating low-cost styles that are then shipped off to superstores across the world. Now you might be wondering how can something made so cheaply look nice?
The answer is that it often doesn't, which is of course by design. Cashing in on-trend following consumers who want an endless array of clothes for a low price, these brands use tricks of tailoring to distract from garments with unattractive silhouettes or poor quality construction. Whereas "made for us/me" pieces are craftsmen approved before they ever hit shelves, these garments have only been tested by potential buyers during their short lifespan.
That short lifespan is key for retailers because it makes the concept of "seasonal trends" a marketing reality. By always having something new to purchase, these companies are able to generate annual revenue over and over again. The problem with this business model is that it encourages customers to buy more clothes than they need, thereby creating extra work for themselves.
You might be wondering how is it possible to buy only the clothes you need when the styles change so often? The truth is that your wardrobe can stay fresh and new without having to follow every trend out there. Building a classic wardrobe will help you select versatile pieces that are wearable for more than one occasion or season. If you feel good wearing a classic look, you will feel confident knowing that your clothes are always going to be appropriate for any occasion.
A wardrobe will become outdated when it is filled with trendy clothing. Shopaholics may think they're getting a great deal by purchasing something just because it's on-trend, but the truth is that most of those items will never be worn, simply taking up space in a drawer. In order to curb this habit, you should only add to your wardrobe when it's necessary and restock other essentials.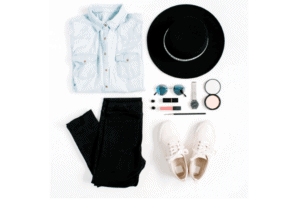 5. FAQs about how to make this work with my lifestyle or situation
How many outfits should you have in your wardrobe?
It's up to the woman herself. If you have a very active lifestyle then it might be beneficial to have more clothes in your wardrobe. For women with a less strenuous lifestyle, having a few classic items will be the most appealing wardrobe. Regardless of what quantity is necessary for your style, be conscious about how often you wear each outfit and when they go out of season. This way, you'll only buy clothes that you really need and use, wanting what is going to work best for your particular needs.
It is also difficult to answer this because you could have 15 clothes but make multiple outfits. But to give it a number, I would recommend 5 outfits is more than enough unless you're always doing activities where you need to change outfits every day.
---
How can I ensure my wardrobe is timeless?
A woman can know her wardrobe is timeless by looking at the quality of the clothes she's wearing. Does it have a classic look? Will it stand the test of time? One of the most important things is to invest in high-quality clothing.
She can tell that her clothes are timeless if they go with a range of colors and styles. For example, if she could wear it to a wedding, funeral, or another formal event. Also, it can go with any color and style. Classic pieces can often make a statement without being overly showy or flashy.
Some timeless staples to consider in a wardrobe include pencil skirts, cardigans, blouses, jeans, and little black dresses. While shopping for these pieces, don't be too concerned about the current fashion trends. Instead, focus on finding flattering cuts that will not fall out of style anytime soon. Avoid anything from the flared to skinny inseam, neon colors, acid wash effects, and other details that are too trendy.
---
Will buying classic, versatile clothes cost more money in the long term?
It may cost less to buy a cheaper outfit and pay for alterations if it turns out to be too tight or too short. But high-quality clothing is designed with space and the ability to fit many different body types. So, in the long run, you'll save more money because these clothes will last longer than cheaply made, mass-produced pieces that may sound like a great bargain now but break down quickly as soon as they go out of season.
Clothing with a classic appeal and timeless designs can be worn by multiple people in your family or for years to come. And it's often easier to find pieces that flatter your personal figure than it is to rely on expensive tailoring costs. The more you wear well-made outfits, the less money you'll spend on alterations and trying to make a cheaper, lower-quality piece fit correctly.
---
How do I get a classic wardrobe?
To get a classic wardrobe, you need to buy clothes that go with everything and last for a long time. You'll also need to buy several pieces instead of a few trendy items. This way, you will not pay for items that do not match and can't be worn in multiple ways.
When shopping for timeless clothing, look for high-quality fabric that is free from excessive details or embellishments. Think about what colors and patterns flatter you and make sure to buy based on what you like, not what's trending or what your friends are wearing. Ask yourself how many times you think you will wear the clothes after the initial excitement wears off.
---
What are classic clothing brands?
– J. Crew
– Ralph Lauren
– Brooks Brothers
– Ann Taylor
– Banana Republic
– Talbots
If you are the kind of woman who loves shopping, it can be hard to resist the allure of countless trendy new fashion pieces at stores like Forever 21 and H&M . But if you don't have a good supply of timeless clothing items in your wardrobe already, buying this way may lead to expensive pieces that will only last a few washes and make you look like everyone else on the street. If you want to build a more unique wardrobe that represents your personality, invest in classic clothing pieces that will give you endless outfit options and can be worn for years.
---
How do you dress classy but not boring?
A woman can dress classy but not boring. By having a classic wardrobe, you can avoid the over-saturation of fast fashion and establish yourself as a woman with good taste.
A small wardrobe of quality pieces is enough to create an elegant look.
A way to prevent looking boring is to avoid wearing the same outfit every day and instead rotate them. Not only does it prevent you from being bored of them, but it also can create inspiration for a new ensemble.
---
What makes fashion timeless?
A timeless piece of clothing is usually not considered popular for a long time. You can wear it all year round.
The clothes are typically simpler in design and color, not trendy and they fit in most situations. Most people will always look good in these clothes and they go with most other things or we can choose to dress them up or down with some accessories.
---
How do you look classic and timeless?
A way to look classic is by being well-dressed. People who are well-dressed have a sense of style and take care of themselves. If you want to be well-dressed, you need to find out what works for your body type—not all body types can wear the same thing.
A woman who wants to look classic and timeless is able to wear clothes that are simple in design and color, not trendy. These clothes will go with most other things or can be dressed up with some accessories.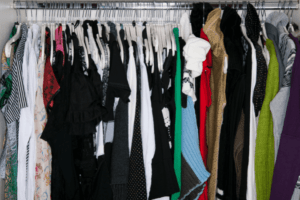 6. To People Who Have Nothing to Wear – Despite Having a Full Closet
It can seem like an impossible question when our closets are bursting at the seams with pieces we haven't worn in years. The truth is that you have nothing to wear because you might be overwhelmed by the options available to you, or not know how to mix and match. The way out of your clothing mess is first to figure out your style, what colors flatter you best, which styles are for you-figure out what looks good on your body type.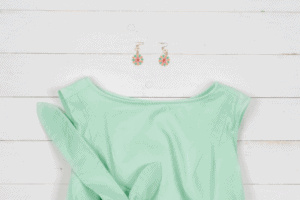 7. Tips for Building Your Own Classic Wardrobe (including colors, fabrics, and shapes)
Start by look at your own wardrobe.
Start by looking at your own wardrobe and find out if you already have some classic pieces in your rotation. If you do, then start mixing them in with the trendy pieces that you already have and see how they mix. If you realize that the only clothes in your wardrobe are all trend-driven, then take a break from shopping for a few months. You might be surprised at how much money you have saved at the end of it all.
What colors are you most drawn to?
What colors are you most drawn to? You might want to consider a color palette that includes some neutrals, some brighter colors, and maybe a few earth tones. Think about what shapes look best on your body type and try to have an assortment of each. Don't be scared of prints, but they should still be classic and not something that will look out of place in a few years.
The colors that you love are not limited to the clothes you wear. You can find many items in your wardrobe to compliment your favorite colors like shoes, jewelry, and bags. These three accessories are perfect for people who can't wear their favorite color or don't want to wear their clothing in that color.
What are 3 classic wardrobe accessories that can go with any color?
Black is the most common answer to this question. It goes with every color, but it's chic enough not to look boring. A black handbag looks great with many colors because it doesn't clash or distract from the clothing, and a pair of black heels will look great with a blue dress or a white top.
Another option is a white bag and shoes. White accents will look great on all sorts of clothing, but most options are casual and can't be worn in formal occasions. An evening-appropriate footwear choice would be glittery gold high heels that add the perfect amount of sparkle to any outfit.
Last but not least is a nude handbag and shoes. Nude goes with every color of clothing, so you can use it for an outfit without getting tired of the same old look. You can also match your skin tone to create something unique or go with silver or gold accessories for a change.
What shapes or silhouettes do you prefer?
If you're broad-shouldered, then avoid blouses that are too loose and loose-fitting shirts, as this will make your shoulders appear even broader. The same goes if you're petite. If your torso is shorter than the average woman's, don't buy things that are too flowy or long because they'll just accentuate your size.
If you're young, you probably don't want to wear just plain skirts and pants all the time, so it's perfectly fine to add a feminine touch with ruffles or lace. This will help balance out your silhouette.
What about body shape?
Curvy
If you have a curvy figure with a fuller bust and hips, you'll want to invest in clothing that helps balance out these features. A pencil skirt with a fitted top looks great on this body shape because it'll narrow your hips and accentuate an hourglass figure.
Rectangle
If you have a straighter shape, don't try to force things or buy items that make you look boxy. This figure might benefit from clothes with more embellishments,as well as voluminous skirts and lots of details around the neckline. If you're looking for more of an hourglass figure, consider buying clothing with belts at the waist to draw attention inwards. As long as it's not too tight or constricting, belts can work wonders.
Pear
Women with pear shapes should look for clothes that will help them balance out their rounded areas. This includes skirts, princess seams, and empire waistlines. Make sure to choose tops in high necklines, v-necks, or boat necks that help balance the visual weight of your hips.
Apple
This figure is usually centered on the upper body and benefits from a waistline that's defined. A-line skirts can help balance out a wider hip area, as well as embellished details like pockets or ruffles to draw focus up to your hips. Look for necklines that hit under the bust-line or collarbone, like V-necklines.
Hourglass
This is the most sought-after figure. The trick with this shape is to draw attention away from your waist and hips by choosing tops with sleeves, cold shoulder necklines, high necklines, or jewel or sequined details. Look for skirts that are full in the front and taper towards the back or in an A-line shape.
Inverted Triangle
While this figure is normally associated with a longer waistline, there are ways to make it work for you. Look for tops that balance out the shoulder area and create a more defined waist, like belted tunics or v-necks and wide collars. The inverted triangle figure also benefits from skirts that are fuller in the hips and thighs to balance out your shoulders or flowy, straight skirts for a long and lean silhouette.
Diamond
With this figure, you want to look for tops with embellished details like sequins, sparkly embellishments, or pockets to help define your bust-line. Your best bet is to choose simple skirts, like A-lines or pencil skirts, that will bring out the vertical lines of your body and elongate them instead of drawing attention downward.
Hemlines
What about length? Hemlines can be tricky because they're always changing and going up and down in popularity. The safest bet is to choose the length that makes you look your best. If you have shorter legs, avoid anything too high above the knee, as this will only make your legs look even shorter.
If you want to elongate your legs, choose the right hemline. A dress that ends just above the knee will make your legs seem longer in comparison, while also adding a touch of femininity to your outfit.
Above all else, remember that it's not about perfection or conforming to certain body types. It's about having a style that works for you and is comfortable.
Do you like blouses with collars, buttons, sleeves, etc.?
There are different types of blouses that you can wear and each one has a different look. A blouse with a square neckline is classic and formal which is perfect for work, but it's also surprisingly versatile and can be worn as an evening or casual look too. A square neckline will balance out any fuller bust and show off your collarbones. If you're looking for more of a casual look but still want to show off your shoulders, try a blouse with 3/4 length sleeves like the vintage style.
You might love the look of blouses with bows. They're great for creating volume at the top part of your shirt and are more conservative than other types.
As for blouses with sleeves, they are one of my favorites because they are versatile and can be styled in so many different ways. My favorite way to wear this type of shirt is with high-waisted jeans or pants. If you have a comparatively larger bust, the right style will be more flattering.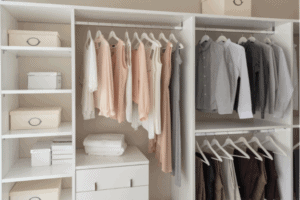 8. 21 Must-Haves Items for your Classic Wardrobe Checklist
Some of these can be repeats, for example, a dress for a wedding can be the same as a little black dress. A nice pair of black flats can be worn with a number of outfits, so they don't count as two separate items.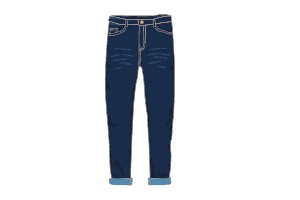 Black slacks, jeans, or a nice pair of trousers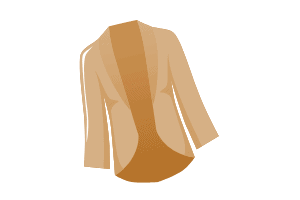 2. Blazer for work or cocktail attire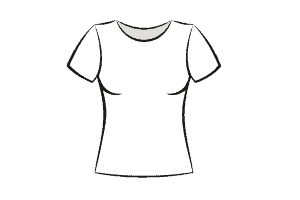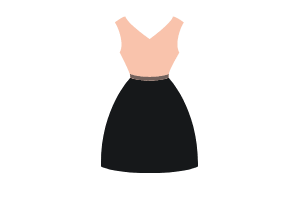 4. Work appropriate dress for women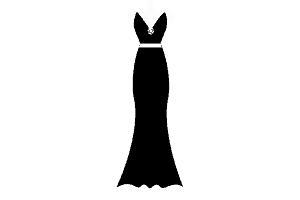 5. Dressy black dress with sequins for special occasions.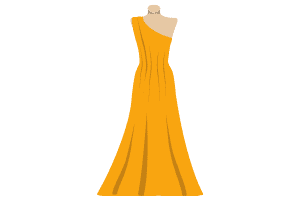 6. A dress for a wedding or social event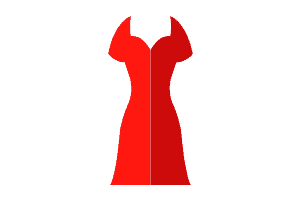 7. Bright colored dress that is appropriate as a work outfit, and a nice outing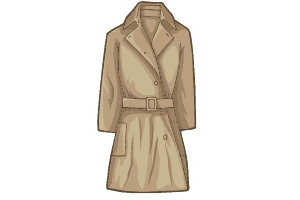 8. Trench coat or black duffle coat to wear all year round. For extra warmth, consider layering with scarves and gloves in winter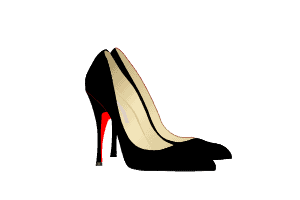 9. White or black pumps in a variety of heights such as flats, wedges, and heels. When in doubt, one pair of kitten heels can look good with everything.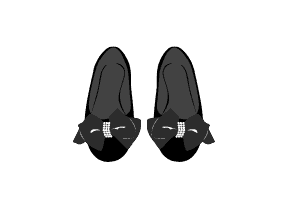 10. Black ballet flats for when you want to dress down an outfit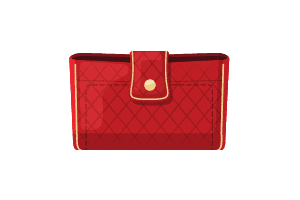 11. Classic handbag that matches your personal style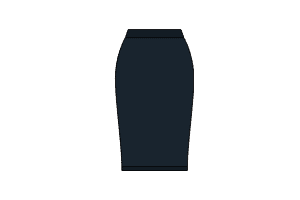 12. Pencil Skirt of a darker or camel color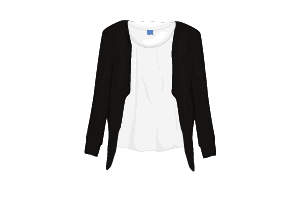 13. Two cardigans: Neutral and bright (if you like)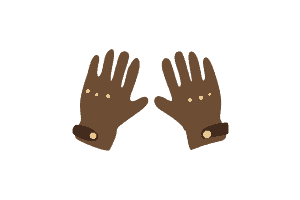 14. A small collection of scarves and gloves for winter months. Consider buying a designer pair or two to make your outfits look special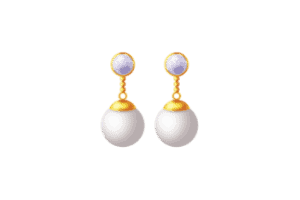 15. One pair of earrings that make a statement and one pair of studs for understated elegance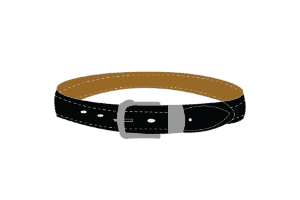 16. A classic black belt for making outfits look put together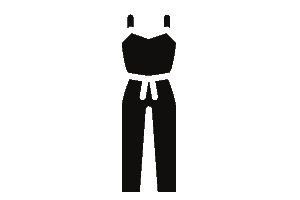 17. A black jumpsuit that can be dressed up or down for work and play.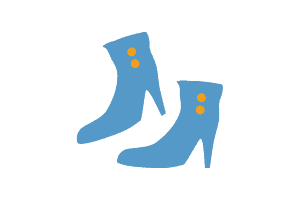 18. Comfortable yet stylish boots you can wear all year round. Consider buying a pair in dark brown or camel for variety.

19. An LBD (Little Black Dress) for casual occasions.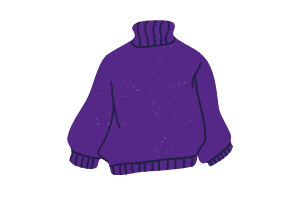 20. Sweaters to layer with other pieces during chilly months. Consider buying a few colors and styles such as cardigans and v-necks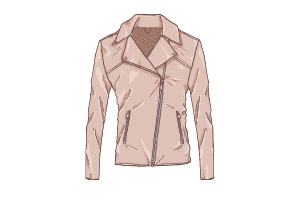 21. A leather (or vegan leather) jacket to make your casual outfits look more put together. Black or camel is preferred as it can go with most things.
In order to have a solid foundation for your wardrobe, you should start with just these 21 items. Make sure everything is versatile and of good quality so that it lasts more than a season or two. You can then buy additional items as your budget allows. If you stick with this "capsule" wardrobe system, you'll begin to learn what works for you and what doesn't. There will be items you will wear all the time and others that won't get worn nearly as much.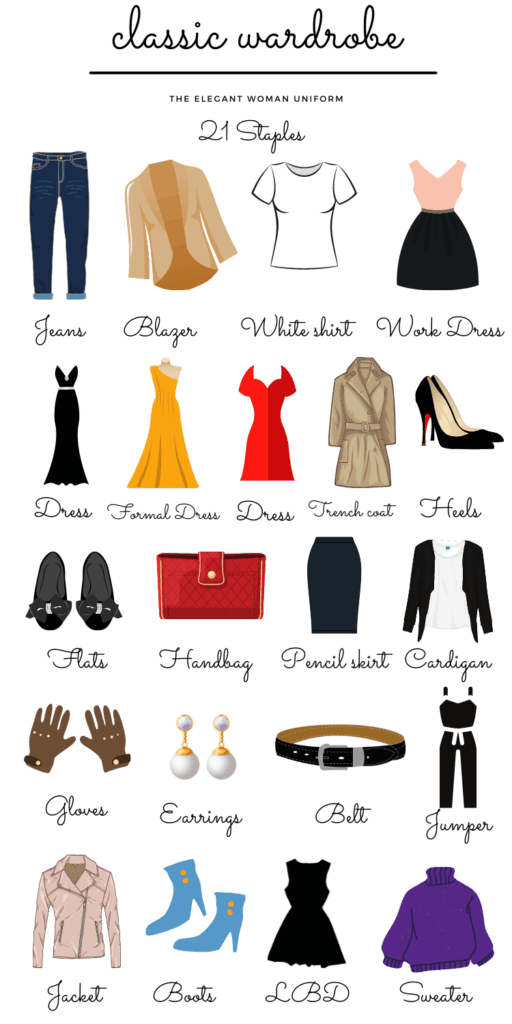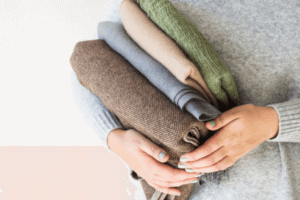 9. Tips on Maintaining a Classic Wardrobe Over Time and Avoid Wearing the Same Things Too Often
One of the most common mistakes people make is wearing the same thing too often. Doing things too often will also ruin the clothes a little faster because of wear and tear.
The first way to avoid this is to rotate clothes. Plan your outfit for the next day, grab some clothes from your closet, and plan it on a calendar. This way you can space out your outfits and not wear them too often. Another option is to switch things up by adding something new or taking away an item. You can also swap accessories or shoes around to create a whole new look.
To make your wardrobe last longer, you can clean your clothes and repair them. One way to do this is with the help of a clothing repair kit. For example, these kits include an iron-on patch for clothes that require small repairs such as a hole or split sleeve seam. These kits come with everything you need to fix the clothes yourself. Just follow the instructions and enjoy making your favorite clothes look new again, even after they've seen their fair share of wear and tear.
When you wash your clothes, it is important to do so gently. To prevent damaging clothes, hand-wash them in cold water and use a mild detergent. If your clothes are stained with oil or grease, mix one tablespoon of laundry detergent for each quart of water in the washing machine before adding the clothing.
Clothes should be hung up to dry, so they will last longer. Your clothes can fade or shrink if dried in the dryer. Make sure you select the proper temperature for your clothes to prevent damage. If you wash clothes with bleach, be aware that it may not always remove all stains.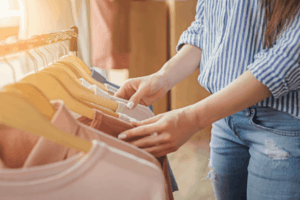 10. Fashion Mistakes to Avoid When Creating Your Own Classic Wardrobe
Buying into the trends
Trends that will go out of style quickly: We live in a world where trends happen daily. Trends are another word for "trendy". They might be hot for a few days or weeks, but they can also die down as well. So if you invest in a trend-heavy wardrobe, you might find yourself with clothes that no one is interested in wearing anymore. You could instead invest in timeless pieces that could stay relevant year over year.
Overly trendy styles: While trends might seem exciting because they're popular at the time, it's generally advised not to invest in them. Trends usually have a short life cycle so it can be difficult to get your money's worth. Patterns and colors that are trendy now can be gone within a month or two, leading you to buy another new piece to replace it. Save your money by investing in timeless pieces that will never go out of style.
Unflattering looks
Unflattering silhouettes: Styles can be your worst enemy when you're trying to create a classic wardrobe. For example, clothing that doesn't suit your body type might not look flattering on you. A basic principle of fashion is to wear clothes that fit well and accentuate your best features, and our bodies change shape and size over time. If you wear clothes that don't flatter you now, they might not look flattering later either.
Following Fads
Fads: Fads are often confused with trends because they both refer to popular styles at the moment, but there are some differences between the two. Fads are styles that have only been popular for a short period of time, usually just a few months. They'll be immediately recognizable by the general public and quickly fade out of style soon after.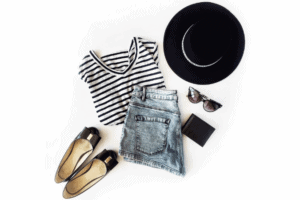 11. Clothing Items to Avoid (such as skirts that are too short, jeans with holes in them, and hats unless they're for a specific occasion)
One of the most important fashion rules to avoid when dressing elegantly is wearing clothes that are too tight. Wearing clothes that are too tight can create an unflattering silhouette and will emphasize your negative body parts. When you wear clothes that are out of style it can make you look old and unrefined which can be unappealing to people in social circles.
Another one of the most important fashion rules to avoid when dressing elegantly is to avoid wearing garments with prints or patterns that clash with each other. Patterns, like stripes, should always be worn on top of a pattern like polka dots or plaids. In addition to patterns, different textures should also be considered when mixing and matching clothing pieces. A cohesive wardrobe can be easily achieved by wearing clothes in similar fabrics.
The most important fashion rule is to always dress for your body type and accentuate the positives while downplaying the negatives. For example, if you have a curvy figure wear clothing that is fitted and highlights your curves. If you have a long torso or a shorter stature wear high-waisted bottoms to lengthen the appearance of the body. There are three things that every woman should invest in when building their classic wardrobe: pieces with color, pieces with patterns, and pieces with texture.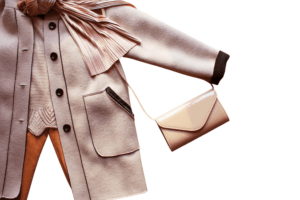 12. Examples of People Who've Successfully Created Their Own Classical Wardrobes
I would consider people who dress in a "classical" style as those that have a set of staple clothing pieces that they wear all the time. Everyone should have a classic wardrobe because it will save money and relieve the stress of wondering what to wear!
Here is a list of people who have created their own classic wardrobes and dress in such a way that they look really classy.
Some celebrities with both timeless and trendy items:
Reese Witherspoon: I think Reese's style is very interesting because she has everything from cute cardigans to flowy dresses, but all her clothes are still very classic.
Jennifer Aniston: Jennifer Aniston is always looking classy and timeless whether she's wearing jeans, a dress, or her workout clothes. She has all the essentials in her closet that she can wear for years to come without looking too outdated.
Kate Middleton: Everyone loves to look at Kate's great style because she has such a classic and sophisticated sense of fashion. She always looks so classy and elegant in every outfit she wears. Even her casual outfits look very put together.
Jessica Alba: Jessica's style is very simple yet classy, which makes her versatile when it comes to dressing up and down. She can wear a tight and short dress for a more formal occasion, but also looks great in simple skinny jeans and a blazer.
Jackie Kennedy Onassis: Jackie O's style is always a classic and simple look that she can wear for any occasion. She has a very clean and sophisticated sense of fashion that makes her easy to emulate.
Audrey Hepburn: Audrey has a classic look that will never go out of style, which is what makes her such a fashion icon. She's often seen in the same outfits time and time again, but she's able to mix and match these clothes into different looks that always look great.
Grace Kelly: Grace Kelly always looked so elegant and classy. She wasn't afraid to wear a black dress with a chignon, which was a very bold choice that others would have been scared to try at the time.
Natalie Portman: Natalie is always looking very classy and chic on the red carpet. Even when she has a simple dress, she knows how to bring it up a notch with a great pair of heels or some statement jewelry.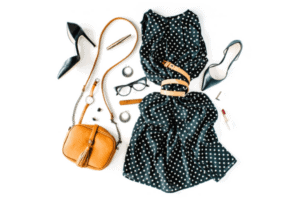 13. Why a Classic Wardrobe is Essential for Every Woman Living an Elegant Lifestyle
A classic wardrobe is essential for every woman living an elegant lifestyle. Invest in timeless pieces that will last for years to come and create a cohesive style for yourself. A small set of versatile clothing will help you look your best and save money. You won't need to buy trendy clothes every season. Whether you're dressing up or down, the key is consistency- find staples that work with everything else in your closet while still looking fresh year after year!
All Posts Related to Classic Wardrobe, Fashion and Attire
Pin it for later!